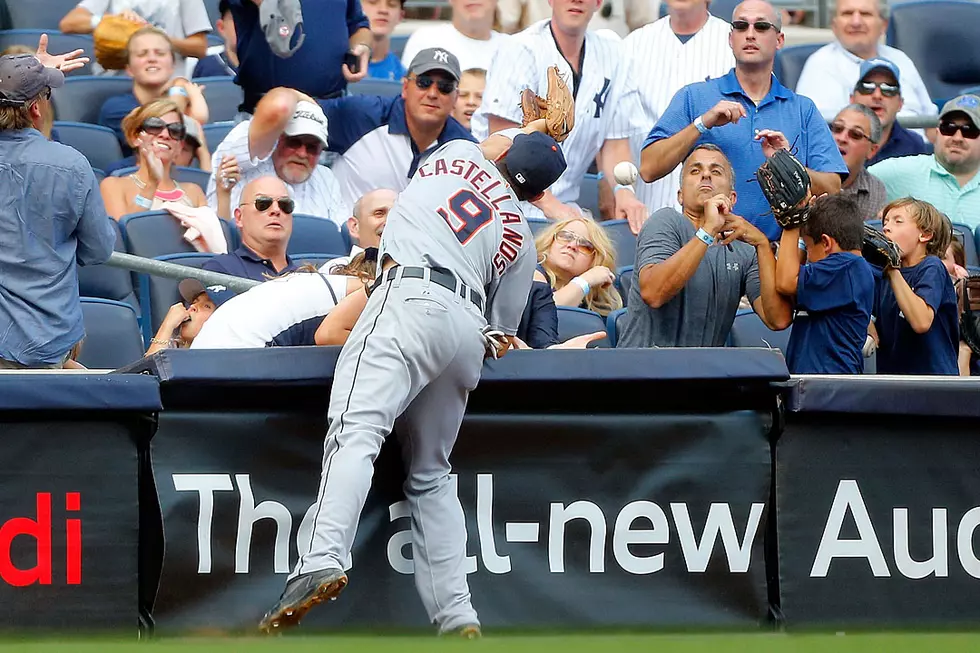 How Did Detroit Tigers Fan Catch 5 Foul Balls at 1 Game?
Getty Images
This guy got so many balls he might as well have been in the field.
Bill Dugan caught five -- count 'em, FIVE -- foul balls during the Tigers game against the Pirates on Monday afternoon.
Check out Dugan, 39, and a season-ticket holder, in action below during the Tigers' 7-4 loss:
When you consider catching one in a lifetime is pretty amazing, then you realize just how special this accomplishment this is.
Dugan's escapades grew to such legendary proportions that the Tigers tracked him down during the game and tweeted out photos of him.
Dugan is something of a ball hawk and told ESPN he chose his seats partly based on the chances for getting balls. By the top of the fifth inning, he had caught four foul balls and another one during batting practice. His day wasn't done, though -- in the eighth inning he managed to snag his fifth and final foul of the day.
He claims to have about 200-300 balls from games at his home. On this day, though, he was feeling generous and gave away all the balls he caught to kids.
Amazingly, Monday's performance was not his all-time best. "My record's eight -- four during a game and four during batting practice," he said, during the fifth inning.