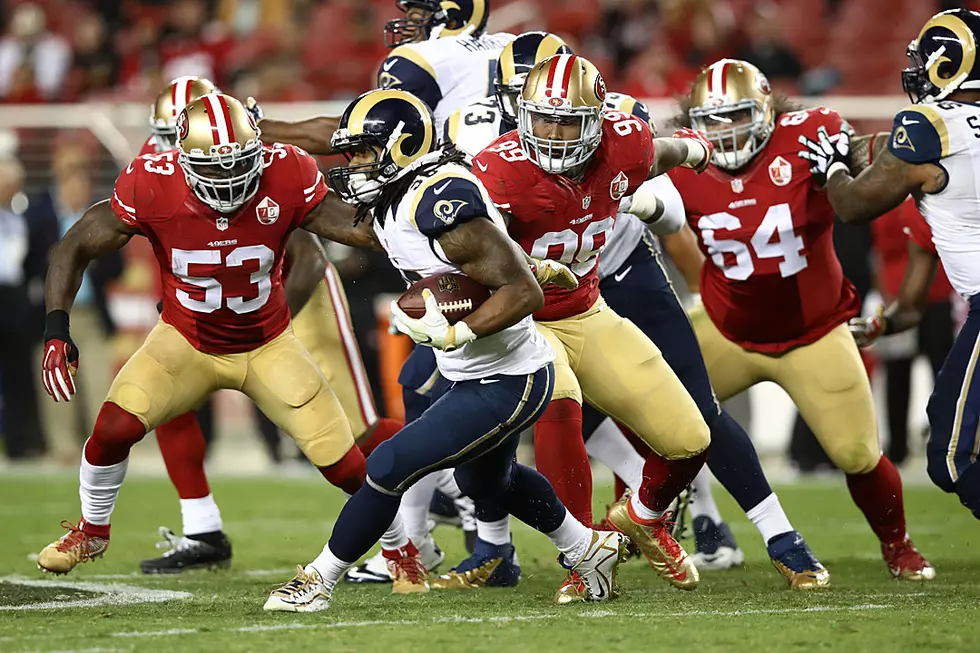 Announcer Is Very, Very, Very Excited Fan Rushed Field During 49ers-Rams Game
Getty Images
The best part of the 49ers-Rams game on Monday night was the performance of a guy who never suited up.
If anything, he suited down.
A fan ran onto the field and delayed the game, but the moment was made because Kevin Harlan, who was calling the game on radio, delivered fantastic play-by-play of the man's antics.
It was only Week 1, but Harlan is already in postseason form.
Considering this may have been the most exciting thing to happen during the game all night, you can't really blame Harlan for going full blast. But, just imagine how fired up he would've been if either team completed a 50-yard touchdown or the game ended on a field goal as the clock expired. He wouldn't have been able to contain himself.