Michael Phelps Didn't Race a Real Shark and People Are Madder Than a Great White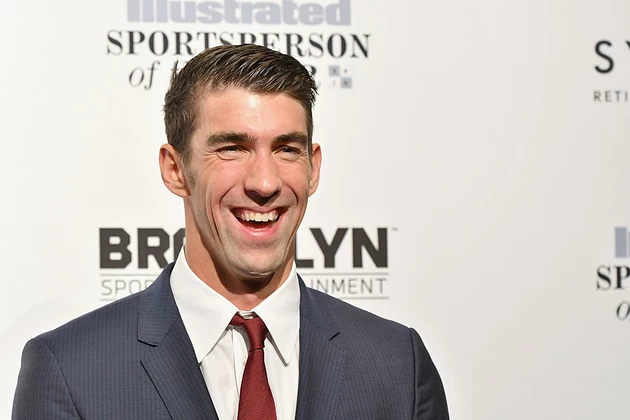 This most certainly did not live up to the hype.
Olympic swimming great Michael Phelps' highly-publicized race against a shark fell flat Sunday night on Discovery Channel after viewers saw him go toe-to-toe (or is that toe-to-fin?) against a computer generated fish.
For whatever it's worth, Phelps lost the race.
The moment of glory for #TeamShark!!! #PhelpsVsShark #SharkWeek pic.twitter.com/NWYp1CwiRa

— Shark Week (@SharkWeek) July 24, 2017
Phelps, who's won an astonishing 28 Olympic medals, is ready to try again.
Rematch? Next time..warmer water. #SW30 @Discovery @SharkWeek

— Michael Phelps (@MichaelPhelps) July 24, 2017
While Phelps is a gracious loser, viewers were left hopping mad. No, they were running mad. Like, running out of the water when someone screams "Shark!" mad. It turned out to be the biggest blockbuster to disappoint people since Suicide Squad.
When Michael Phelps said he was gonna race a shark this is how I pictured it happening #SharkWeek pic.twitter.com/GiEfJssNhL

— Ryan Homler (@RHomler) July 24, 2017
Live footage of Shark getting ready to wipe the floor with Michael Phelps. #PhelpsVsShark #SharkWeek pic.twitter.com/3HUVRV5Q1B

— KP (@kpheland) July 24, 2017
America's collective disappointment when we realized that #PhelpsVsShark is all just science and simulations: pic.twitter.com/bTww7dAWm3

— Lindsey Barr (@simply_lindsey) July 24, 2017
My face when I realized they weren't going to put Michael Phelps in one lane and a shark in the other. #SharkWeek #PhelpsVsShark pic.twitter.com/ffFx32k1Nm

— Brooke Bond (@brookeashleyyb) July 24, 2017
Me pretending to be ok with Michael Phelps not racing a real shark pic.twitter.com/QnCF98NfBB

— Gabi Palamone (@Yo_Gabi_Gabi__) July 24, 2017
Michael Phelps not racing a real shark is like being sold Kanye tickets and then watching a Kanye hologram perform

— Kenny Ducey (@KennyDucey) July 24, 2017
i spent 60 minutes of my life watching a build up to michael phelps race a fake computer generated shark. i'm pissed

— spo (@spoyourboat) July 24, 2017
Michael Phelps not PHYSICALLY racing a shark but still having a tv special is equal to having a meeting when it coulda been an email :/

— MacKenzie Huneke (@Huenke) July 24, 2017
To be fair, I'm sure this was really disappointing to the shark who had signed on for the real thing. #sharkweekhttps://t.co/tWQFkBf7vW

— Marissa Bolte (@BolteMarissa) July 24, 2017
Source:
Michael Phelps Didn't Race a Real Shark and People Are Madder Than a Great White